What is a foreclosed home?
If a homeowner with a mortgage on their property fails to make payments on that loan, then the lender will file a law suite to take back the property for non-payment of the loan. This action is called foreclosure.
Do many financial institutions deal directly with the buyer on their foreclosed properties?
No. Most use Realtors. It is far more efficient for lenders to deal with a real estate agent than multiple buyers. Also, by having a listing agent place the bank's REO (real estate owned) properties in the Multiple Listing Service (MLS) they have a better chance of selling these foreclosed properties.
Can I just take over the payments of a foreclosure property?
Very unlikely. In the majority of foreclosure sales in Florida, the title has been cleared and there is no mortgage to assume.
How can you finance a property needing extensive repairs?
Although it is complicated, the FHA 203(k) program works for properties needing $5000+ in repairs. This is a combination home purchase-improvement mortgage based on the increased market value after renovation is completed. This FHA program is for single family homes and some condominiums (with certain restrictions). The HomePath program provided by Fannie Mae also may be used to finance the rehabilitation of certain properties.
How much profit can you expect on a 'fix-up' property?
It depends. Buying a house in good condition and hoping to earn a profit is not realistic. Don't count on buying a house, giving it a quick paint job and reselling it quickly for a big profit. Look for a sound, well-located property priced below market value needing improvements that add more value than cost. There is no magic formula.
Can you write an offer on your own contract form the way you want it?
You can certainly specify the terms and conditions you want, but most institutional sellers have their own contract forms and special addendums they want real estate agents to work with. Generally you must do it their way without any changes or deletions on the sellers' forms.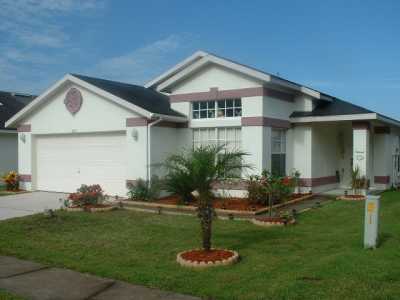 Can I make an offer on a foreclosure based on the sale of another property I own?
No. Institutional sellers of foreclosures want to sell quickly and will not wait for you to sell another property in order to close on their property.
Can I get a discount for an all cash offer on a bank foreclosure?
The closing date is a big factor and the end of a calendar month closing may mean more carrying costs to the bank. If the source of cash funds can be verified, a cash offer with a quick closing date is usually seriously considered.
What are the benefits of buying a foreclosure?
Foreclosures are generally priced below the current market value. Lenders want to rid themselves of the properties as quickly as possible to reduce carrying costs. Also, a REO property is considered a liability on the bank's books instead of an asset.